North Meck Crime Stoppers TIP line
---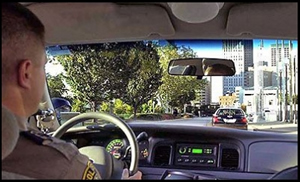 DO NOT SUBMIT INFORMATION ABOUT AN EMERGENCY ON THIS WEBSITE! Please call 911 if it is an emergency.
We'll Protect Your Identity
You don't have to worry about your name being revealed. The name of the person who provided the tip will never be released. Not to the judge. Not to the jury. To no one.
When a caller provides information they are given a coded number to protect their identity. The caller is instructed to call back, provide the coded number, and learn if an arrest has been made based upon the information they have provided. After a recommendation by the Detective assigned to the case, the Board of Directors will determine if a cash reward is to be paid. The caller will then receive the cash reward from North Mecklenburg Crime Stoppers through the Detective.
Do you have information about a crime?
If so, you can submit your information anonymously by calling or submitting via the website. You could get a cash reward up to $1,000! Although the police solve many crimes in Cornelius, Davidson and Huntersville, they can't solve all of them without your help!
What Kinds of Crimes?
We want to know about burglaries, robberies, drug deals, vandalism, violent acts and threats of violence. Anything that may be considered a crime of a serious nature. And if you know of a crime that is about to be committed, we want to hear about that, too.
Call in your Tip!
You can help make our towns and county a better place to live, and make some money at the same time. So make the call to our hotline at 704-896-7867.
Submit A Tip Online!
Tips can be submitted through our website that keeps your identity confidential and anonymous. Your email will be encrypted and immediately and securely transferred directly to North Mecklenburg Crime Stoppers and the Detective assigned to the case.
After submitting your tip, you will be provided with your own unique ID number that you will use when checking the status of your tip or picking up your reward.
Only submit personal information if you would like to be contacted or if you would like to qualify for monetary compensation.
Provide NO identifying Information about yourself if you wish to remain anonymous!